We believe that anyone can be a UI/UX designer. You need desire, diligence and discipline to achieve your goal. We take care of all other things.
Values
Our values
Education at IT Nova is based on three essential components of active learning:
Up-to-dated Curricula
The knowledge and skills that our students gain must meet the requirements of employers today and in the future. Therefore, we review and update our course program every six months.
Instructors - Practitioners
Instructors at IT Nova are specialists in their field with more than five years experience. The methods they teach you are the same methods they use on a day-to-day basis at leading companies. In our classrooms, students receive only relevant knowledge from real practice.
Friendly atmosphere
We have created a unique learning environment where teachers and students communicate on an equal footing. Our classrooms and laboratories are equipped with comfortable workplaces, computer equipment, and licensed software.
for whom
Who the program is for
The course "UI/UX design" is suitable for everyone who wants to get a new profession and develop their creative potential!
High school students and graduates (15-18 years old)
Get the necessary knowledge and skills for a confident start in IT.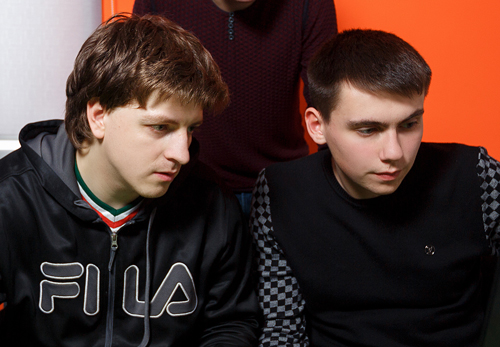 University students
(18-23 years old)
They will learn a second specialty in parallel with their university education.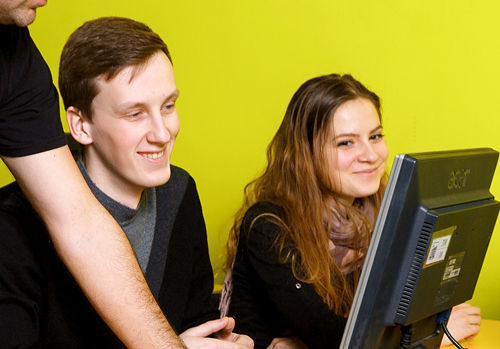 Representatives of
Other occupations
(ages 23-55)
Those who are not satisfied with their current career and financial prospects will be able to retrain as UI/UX designers and build a career in the IT-industry.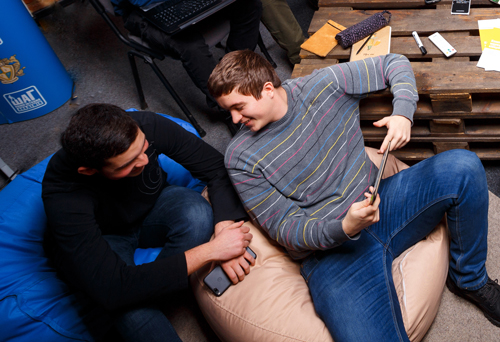 Anyone wants to
upgrade
IT skills
Systematize their knowledge and get working skills demanded in modern IT.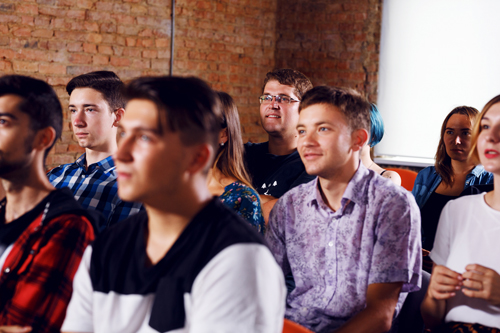 Education program
Education program
The program is based on the real requirements of the IT market.
Our methodologists and teachers are constantly working on its improvement and updating, so that graduates of the Academy Nova can prove themselves worthy in front of the employer.
Introduction to Web-technology. HTML Structure
Graphics in web-design. Graphics Optimization
Hyperlinks. Principles of web-site navigation
RWD Principles. Media Queries
CSS Grid Layout model properties
Primary optimization of the site. Placement of the site on the Internet
Basics of UI/UX
Preparing for Web Project Development
Work with the audience, types of users
Customer Journey Mapping
Information architecture, prototyping
Web-design
Design Systems
Mobile interfaces
After Effects animation
Game Interface Design
UI for VR, AR
Redesign, hypotheses
Features of software interfaces
Soft Skills
Download a detailed program
You will be able
At the end of the course you will be able to:
Analyze websites to improve design and increase conversions
Create web app interfaces
Balancing the desires of the customer and the user
To master the principles of design of marketing websites
Create, process a brief and terms of reference
Analyze the audience's needs and values
Create content strategies
Work with images and illustrations for web-design
Create responsive design, responsive design, Mobile First concept
Working with After Effects graphics
Develop game interfaces, VR, VS and AR
Make a resume and portfolio of UI/UX designer
Forms of study
Forms of study
UI/UX Design
from 11 320 pesos/month
UI/UX Design education for beginners from scratch is held with experienced professors. Practice is embedded in the learning process, which takes place under the control of the professor, 100% of the time interaction with the professor. 
The course is aimed at acquiring practical design skills and employment.
15-55 years old
2 times a week for 4 academic hours
11th Drive, corner 9th Ave, Taguig, 1634 Metro Manila
How does the training progress
How does the training progress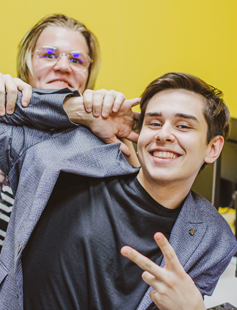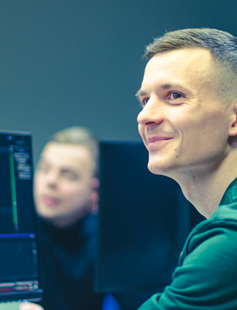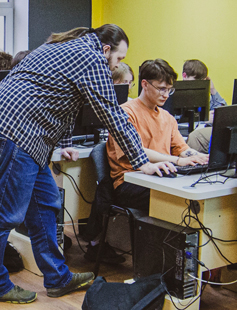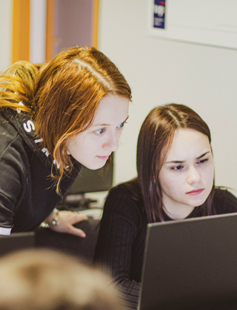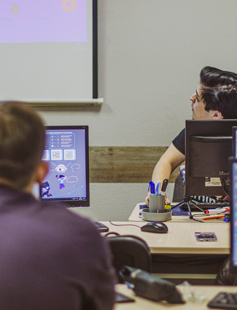 Training at Nova Academy is organized so that the student can immerse himself in his specialty as much as possible, without being distracted by unnecessary things. We have no written exams or memorization tests. Only interim tests to check the comprehension of the subject. Representatives of IT companies are present at the defense of diploma projects, and a diligent student can find a good job right away.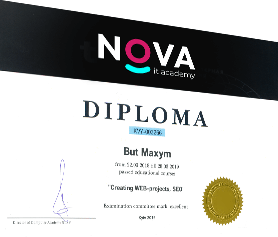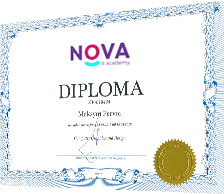 Certificates
IT Nova students receive international diplomas
Companies
Companies where the Nova graduates work